I celebrated two (anni)versaries in the month of May that I did not get round to blogging about at the time.
May 15th was my 10th Postcrossing-versary.
What is Postcrossing?

The goal of this project is to allow anyone to send and receive postcards from all over the world!

The idea is simple: for each postcard you send, you will receive one back from a random postcrosser from somewhere in the world.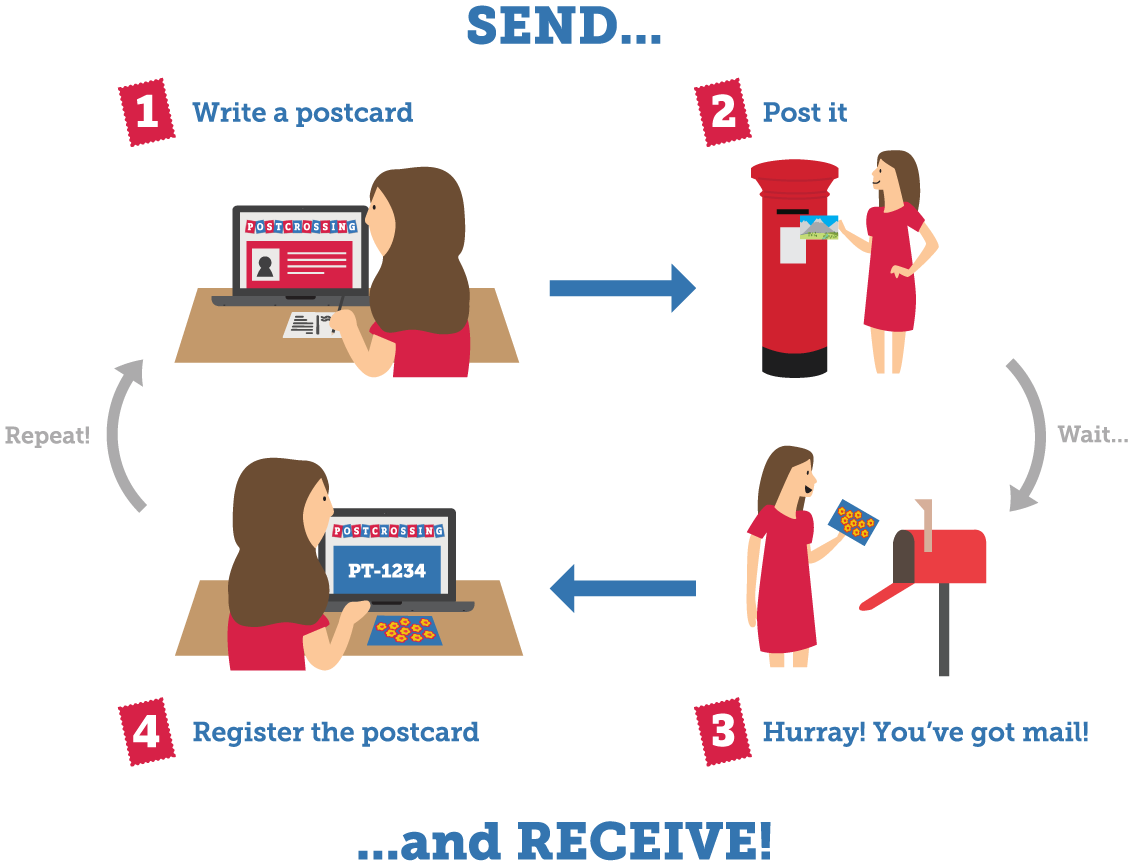 When I joined Postcrossing, in 2013, that was a couple of years after my dad died. He used to collect stamps; but in his later years (with increasing dementia) he lost control of the "collecting". When going through his study I kept finding envelopes both here and there of fairly recent stamps that he had bought (he subscribed to new issues) but never opened. Around the same time, I heard about Postcrossing from fellow bloggers. Not being a collector myself, I decided the most fun I'd have with the stamps (still good for use) would be to send them out into the world, which was what they were made for in the first place. So that's what got me started - not really considering at the time, I have to admit, that instead of one box of unused stamps, I'd end up with a collection of postcards (and more than one box!) instead... Ehrmmm...
Having used up all those old "free" stamps of higher value - and with postage having become increasingly expensive in later years - I've cut down a lot on my participation since the first years, though. Luckily the system makes it fairly easy to keep one's own pace. (Stop sending, and you won't be receiving either.)

16th May was my 7th Duoversary (Duolingo.com)

These figures I assume to include all the languages I've have a look at via Duolingo. Those of you who have been following me since 2016 may recall that besides Spanish, I've also been "sniffing" at several other languages - just to test my brain's capacity to deal with that. Learning Spanish has been my priority all along though, and still is. All these seven years, I've been doing at least one daily lesson of Spanish - which means 2564 days in a row, today. (I'm still finding it very hard to follow spoken Spanish though, because they really do tend to talk so very fast!)
Two other languages that I think I also started on (from scratch) already back in 2016 were Welsh and Turkish. (Just to test my capacity for learning multiple languages at the same time.) I've gradually given up on both of those, though - the grammar got too complicated, and it's also hard to memorize words when a language is too different from those more familiar to you of old. Occasionally I go back and practice some beginners' lessons, but I've given up on moving forward. And the same with Russian. I feel more comfortable to continue a bit further with Dutch, but my ambition there was always only to increase my understanding, not to speak/write (it's too much like German, which I know since school/university back in my youth - so German tends to take over in my head as soon as it comes to actually trying to construct a sentence etc). But because Dutch comes across to me as a kind of mix of German, English and the Scandinavian languages, through Duolingo I feel I have learned to decipher it better than I used to.
I've always liked languages so I'm still just learning/practicing for fun, rather than for any specific goal. I'm hoping it's good brain exercise, though!